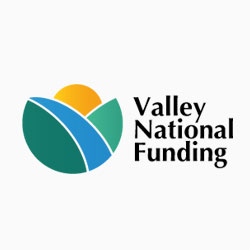 Rates as low as 1.9% APR
up to $100,000
The Good
Debt Consolidating Company
Minimal Requirements
Debt Consolidating-Focused Company
Valley National Funding is poised to giving its finest to consumers by not dabbling into the business of personal loans and credits. They've chosen to focus their energies solely on debt consolidation which may be an inconvenience to some, but works for us. This way, we won't be dilly-dallied into several other options to reduce or repay debt.
Minimal Requirements of $5000
Minimum requirements are always a pain to deal with when applying for a loan with consolidating companies. The frustrating part of it is that in order for you to meet their expected threshold, you need to have a minimum amount of debt – it basically wants you to take out more debt in order for them to help you get out of it. Valley National Funding, on the other hand, follows a very special and unique requirement flow of $5000, making it clear-cut that they are in the business to help as many people as possible.
Paced Methodical Process
One procedural drawback of Valley National Funding is their slow turnaround period. While most companies offer quick-money-in-your-bank-account offers within the next 24 hours, this apparently does not ring true with them. Theirs is a much slower and more methodical process as they want to be more thorough in providing their clients with the right product that they can afford.
While having a slower turnaround process can be categorized as an undesirable remark, we essentially feel that this type of account processing helps more clients down the road as it allows account specialists to build rapport with each client, strategize solid plans for financial management, and providing them with all possible options. This method ensures that you are getting the accurate product that you need at an affordable rate so they do not pose more difficulties for you down the road.
Valley National Funding is, in many ways, a good old-fashioned type of company. They are authentic, transparent, and committed to their clients. They offer exceptional products and first-class customer service. Unfortunately for some people in a rush, their resolve to do things correctly and accurately may be regarded as undesirable. However, in our opinion, Valley  National Funding has a tough and unwavering moral compass and should be high on the list of companies to be considered.
4.7 out of 5 stars (based on 3 reviews)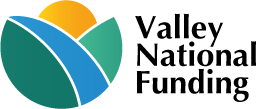 Valley National Funding
Valley Funding is, in many ways, a good old-fashioned type of company. They are authentic, transparent, and committed to their clients. 
They have been very kind in taking care of my tax returns.
They have been very kind in taking care of my tax returns. They have the best team — so professional and positive!
The best!
The best! They helped me get a refund fast and easy! So thankful!
I love their team!
I love their team! They are truly experts in consolidating debts and navigating through every financial issue! Giving them 100 stars!
IT'S SIMPLE, QUICK AND FREE
Want Us To Review a Company?
Make sure you have access to fast and consistent information before committing to a debt relief company. Let us help you narrow down the search for the top firms in the industry today. Our reviews are based on comprehensive data analyses as well as inputs from editors and consumers alike so you are sure to find the firm that better suits you.
Real Reviews (Yes They're Real)
Very reliable and accurate assessments.
You can never be sure about people these days. That is why I love how I can always count on Best Debt Solutions to provide me with accurate statistics and comprehensive facts before committing myself to a particular company.
Best Debt gives me the option to compare one firm from another— their programs, their offers, customer service, etc. This allows me to assess each one so I can determine which one I'd like to partner with.
They certainly do their due diligence in providing genuine and coherent information so you can find the one that truly matches with you!
It's nice to have all the options and corresponding information shown to you so you can freely choose which company makes you the most comfortable to partner with.