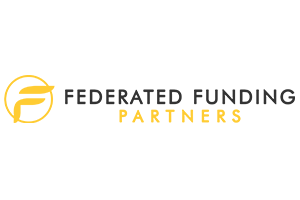 Federated Funding Partners
Rates as low as 1.9% APR
up to $100,000
The Good
Debt Consolidation Program
Bigger Savings
Convenient and Easy Processing
Debt Consolidation Program
Federated Funding Partners offer several different loan options, such as personal loans, payday loans, credit cards, and debt consolidation. Debt consolidation is a debt relief option that allows you to restructure your debts by combining multiple debts into a single loan. Doing this helps alleviate huge interest rate fees and having to pay off debt from several different billers. 
Bigger Savings
Federated Funding Partners is committed to providing the highest standards of debt-relief services to its clientele. The company's objective is to offer assistance to clients and helping them achieve financial freedom within 36 to 48 months. They also have growing negotiation powers among creditors assisting clients in reducing their overall debts to up to 30%. You can call them for a free initial consultation with a program consultant who can discuss with you your situation and goals. 
Convenient and Easy Processing
You can apply for a loan or enroll in a program through Federated Funding Partner's website. A step-by-step guide is accessible online, together with their contact details. You will need to book an appointment with a financial adviser who will then create a customized program that matches your needs and your debt situation. Applying for a loan with them typically takes up to 24 hours to be approved, and funds are sent directly after. 
48-Hour Approval Period
Federated Funding Partners strives hard to provide fast and convenient funding to its clients. However, some factors could affect the turnaround period of a loan, including debt situation, business days, debt-to-income ratio, and credit score. These elements might pose slight delays in the loan approvals and the disbursement of funds.
We'll Introduce You!
Call our recommended rep over at Federated Funding Partners below.
4.7 out of 5 stars (based on 3 reviews)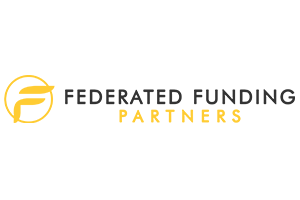 Federated Funding Partners
Federated Funding Partners is a well-established brand in the United States with wide-ranging debt assistance programs. Their experience in the industry has led to proven and reliable results with quick turnaround time.
I'm very satisfied with the program I'm in.
I made sure to check on them through BBB. They gave me a fair price for my loan, and I'm very satisfied with the program I'm in.
No complaints.
Smooth transaction. My loan was released yesterday. No complaints.
Helped a lot with my debt repayments.
Their debt consolidation program has helped a lot with my debt repayments.
IT'S SIMPLE, QUICK AND FREE
Want Us To Review a Company?
Make sure you have access to fast and consistent information before committing to a debt relief company. Let us help you narrow down the search for the top firms in the industry today. Our reviews are based on comprehensive data analyses as well as inputs from editors and consumers alike so you are sure to find the firm that better suits you.
Real Reviews (Yes They're Real)
Very reliable and accurate assessments.
You can never be sure about people these days. That is why I love how I can always count on Best Debt Solutions to provide me with accurate statistics and comprehensive facts before committing myself to a particular company.
Best Debt gives me the option to compare one firm from another— their programs, their offers, customer service, etc. This allows me to assess each one so I can determine which one I'd like to partner with.
They certainly do their due diligence in providing genuine and coherent information so you can find the one that truly matches with you!
It's nice to have all the options and corresponding information shown to you so you can freely choose which company makes you the most comfortable to partner with.