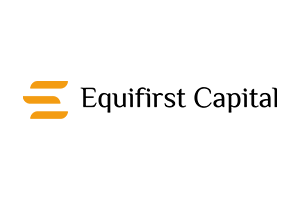 Rates as low as 1.9% APR
up to $100,000
The Good
Offers Autopay Discount
Flexible Loan Terms
Quick and Consistent Service
Offers Autopay Discount
Equifirst Capital supports autopay for loans. Customers who enroll in autopay receive a 10% discount on their overall premium. Enrolling in autopay makes loan repayments more manageable and, in most cases, prevents late payments and fees.
Flexible Loan Terms
You can choose between a shorter or longer repayment period to pay off your loan. Equifirst Capital offers loans with terms that range from six months to five years. The length of your repayment option varies depending on the loan option and the loan amount.
Quick and Consistent Service
Many premium review websites, such as Yelp, Trustpilot, and the Better Business Bureau, have given Equifirst Capital a perfect score. The business also has an exceptionally high BBB ranking. Although having 5 out of 5 ratings on these sites can be challenging, the brand appears to have maintained a flawless track record over the years.
The Verdict
Equifirst Capital provides borrowers with viable and flexible financing options, including those with no credit history. The brand's commitment to delivering efficient and reliable service, wherever and wherever, is reflected in its high ratings on many online review platforms.
4.7 out of 5 stars (based on 3 reviews)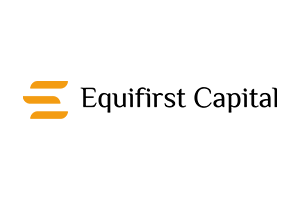 Equifirst Capital
Equifirst Capital provides borrowers with viable and flexible financing options, including those with no credit history.
Happy with the overall service.
Happy with the overall service. Legitimate debt consolidation loans that are a bang for your buck.
Great experience.
Great experience. Fast application process. Got my money in less than a day. No complaints.
Good rate for debt consolidation.
Checked with customer service for their loan rates with my corresponding credit score. The gentleman who assisted me gave me a good rate for debt consolidation. Planning to apply with them soon.
IT'S SIMPLE, QUICK AND FREE
Want Us To Review a Company?
Make sure you have access to fast and consistent information before committing to a debt relief company. Let us help you narrow down the search for the top firms in the industry today. Our reviews are based on comprehensive data analyses as well as inputs from editors and consumers alike so you are sure to find the firm that better suits you.
Real Reviews (Yes They're Real)
Very reliable and accurate assessments.
You can never be sure about people these days. That is why I love how I can always count on Best Debt Solutions to provide me with accurate statistics and comprehensive facts before committing myself to a particular company.
Best Debt gives me the option to compare one firm from another— their programs, their offers, customer service, etc. This allows me to assess each one so I can determine which one I'd like to partner with.
They certainly do their due diligence in providing genuine and coherent information so you can find the one that truly matches with you!
It's nice to have all the options and corresponding information shown to you so you can freely choose which company makes you the most comfortable to partner with.